ENWESA has workshops with enough capacity to carry out carbon steel, stainless steel, duplex and super duplex boilermaking work and complete equipment for its workshop activity in these areas:
NUCLEAR SECTOR:
Manufacturing in collaboration with ENSA of spent fuel casks.
Manufacture of fuel handling tools.
Design, manufacturing and installation of mock-ups and systems for training, coaching and qualification of personnel.
Manufacturing of tanks and heat exchangers.
Manufacturing of steam generators internals.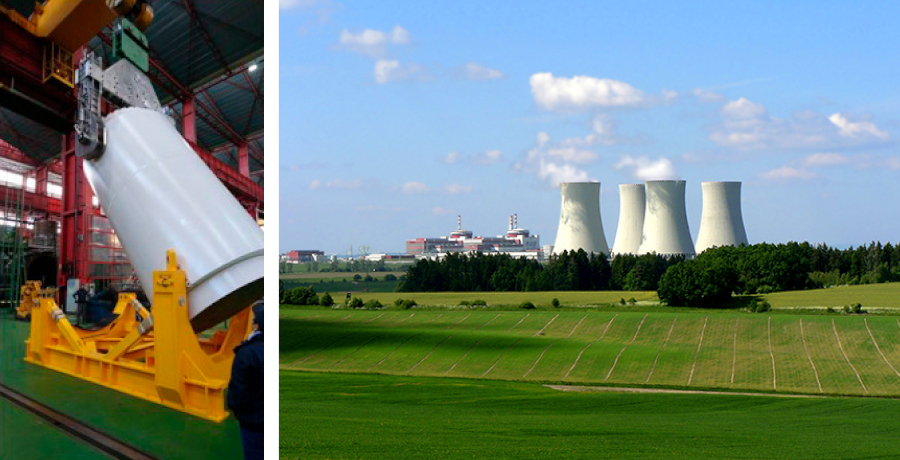 INDUSTRIAL SECTOR:
Prefabrication of piping and components.
Special welding.
Design and manufacturing of models for special services.
Quality inspection services.
Tanks and heat exchangers.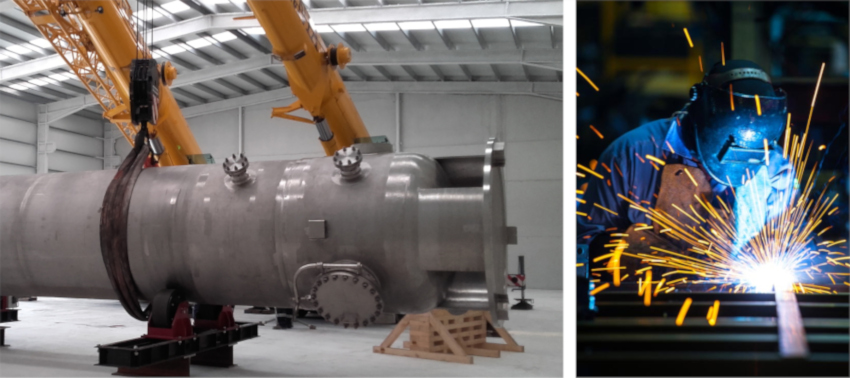 RAILWAY SECTOR:
Design and manufacturing of platforms and wagons.
Interior design and remodelling of railway units.
Repair and maintenance.