This activity line comprises the execution of maintenance, overhaul and assembly work in various industrial installations. Interventions are carried out with great flexibility of resources, adapting to the volume of work. ENWESA has qualified personnel undergoing continuous training.
MAINTENANCE IN OPERATION:
Specialisation in preventive, corrective and corrective maintenance in nuclear power plants and industrial facilities.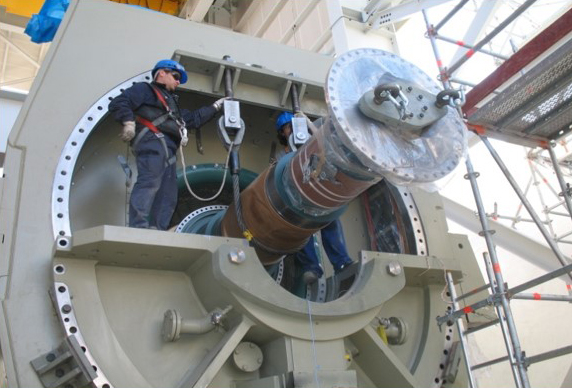 INSPECTION, OVERHAUL, MAINTENANCE AND REPAIR OF ELECTRO-MECHANICAL EQUIPMENT:
Rotating equipment: Overhaul of pumps, motors, fans.
Gas and steam turbines: Review, setup and alignment.
Turbo pumps, miscellaneous pumps.
Mechanical seals. Ventillation systems.
Hydraulic and pneumatic systems.
Heat exchangers and condensers: cleaning, retubing.
Diesel engines.
Transformer substations, lines, motors.
Process equipment and analysers.